Brooklyn-Williamsburg Artists: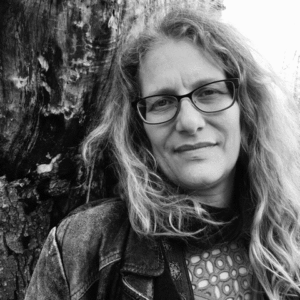 Dafna Naphtali is a sound-artist/improviser/composer from an eclectic musical background. As a singer/guitarist/electronic-musician she performs and composes using her Max/MSP programming for sound processing of voice and other instruments, and also interprets the work of Cage, Stockhausen and contemporary composers. Dafna has collaborated / performed with many experimental musicians and video artists over the past 20 years, such as Ras Moshe, Kathleen Supové, Lukas Ligeti, David First, Joshua Fried, and Hans Tammen as well as video artists (Benton C Bainbridge, Angie Eng, Lenore Malen and others) and with choreographer Daria Fain. She's co-led the digital chamber punk ensemble, What is it Like to be a Bat? with Kitty Brazelton since 1997 (more music in the works!) and was a founder of Magic Names vocal ensemble (performing Stockhausen's Stimmung).
She's received commissions and awards from NY Foundation for the Arts (2001, 2013), NY State Council on the Arts, Meet the Composer, Experimental TV Center, Brecht Forum, and residencies at STEIM (Holland), Music OMI and iEAR at Rensselaer Polytechnical Institute. She's twice received commissions from American Composers Forum (1999 work for pianist Kathleen Supové plus Disklavier, and in 2010 for Magic Names vocal ensemble). Dafna is a 2011 recipient of Franklin Furnace Fund award to develop work with Eric Singer's LEMUR music robots. She's performed and traveled widely and under usual circumstances for her music (to festivals and venues around the world), (including to India for collaboration with Hindustani singer, Vidya Shah (courtesy of American Music Center). Dafna teaches and gives workshops at universities in the US and Europe, and holds a Masters in Music Technology from New York University, where she is part-time faculty. She has been teaching, programming, and consulting about computer music since 1995 at Harvestworks (New York) and as a freelancer, and has done sound design and/or programming work for the projects of many artists at the forefront of digital and interactive music.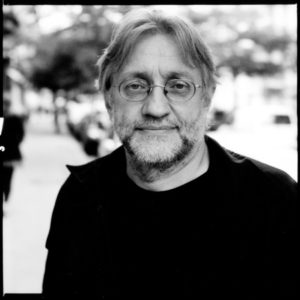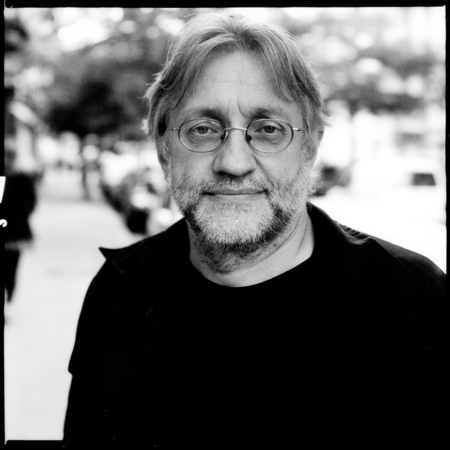 Hans Tammen creates sounds that have been described as an alien world of bizarre textures and a journey through the land of unending sonic operations. He creates rapid-fire juxtapositions of radically contrastive and fascinating noises, with micropolyphonic timbres and textures, aggressive sonic eruptions, but also quiet pulses and barely audible sounds. He calls his style of performance Endangered Guitar because of the extreme alterations he enacts upon his instrument's sound and construction, resulting in a hybrid guitar/software instrument made to interactively control live sound processing. For this instrument he received a Fellowship from the New York Foundation of the Arts (NYFA) in the category Digital/Electronic Arts in 2009. Signal To Noise called his works "…a killer tour de force of post-everything guitar damage," All Music Guide recommended him: "…clearly one of the best experimental guitarists to come forward during the 1990s." His Third Eye Orchestra compositions for large ensembles and live sound processing are inspired by Charles Ives' polytonality, Steve Coleman's rhythmic complexity, Karlheinz Stockhausen's organization of sounds and Earle Brown's approach to form. All About Jazz called the music "nothing short of breathtaking," and "a masterpiece of musical evocation," AvantMusicNews the orchestra's performance at the 2015 Victoriaville Festival "a thrilling 75-minute display that combined individual virtuosity in a cohesive and fun-filled framework."
The Dark Circuits Orchestra is a large ensemble devoted to contemporary electronic instrument practices such as circuit bending, no-input mixers, laptops, turntablism, analogue circuitry, controllerism and network sniffers, and has received generous grants from MapFund and NYSCA. Numerous projects include site-specific performances and collaborative efforts with dance, light, video, and theater, having used technology from planetarium projectors and guitar robots to disklavier pianos and chaossynths. Hans Tammen is currently teaching at School of Visual Arts, and has been a Visiting Artist at Sarah Lawrence College in 2015. From 2001 to 2014 he has worked at Harvestworks Digital Media Art Center in NYC, where he was responsible for the Client Services, Education and Artist In Residence program, helping countless digital media artists through completion of their works. As an arbitrator at BTQ in the 1990s, he has has spent a decade advising unions about electronic monitoring and surveillance at the workplace, and negotiating contracts and agreements to minimize surveillance aspects. He studied at University of Kassel on a stipend from Friedrich Ebert Foundation.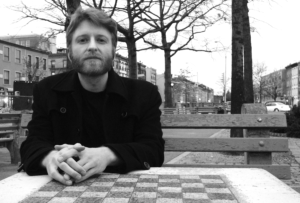 Howie Kenty, occasionally known by his musical alter-ego, Hwarg, is an award-winning Brooklyn-based composer. His music, called "remarkable" with "astonishing poetic power" by the International Compendium Prix Ars Electronica, is stylistically diverse, encompassing contemporary classical, electronic, rock, sound art, and everything in between, often with visual and theatrical elements. Throughout his creations runs the idea that the experience of a piece is more than just listening to the music; he strives for a wholeness of vision and an awareness of environment to fully draw the audience into his works. Besides regularly premiering pieces internationally, serving as an executive producer of the New York City Electroacoustic Music Festival, teaching, and working with artists like DJ Spooky and Amanda Palmer, Howie plays guitar in the progressive rock band The Benzene Ring. He is currently a Graduate Council Fellow PhD student at Stony Brook University, studying with Matthew Barnson, Margaret Schedel, Sheila Silver, and Perry Goldstein. He is a recipient of a 2016-2017 Copland House Residency Award.
Notably, his Scherzo; Dance. received an Honorary Mention in the 2008 Prix Ars Electronica, and his We Have Less Time Than You Think was awarded first prize at the 2013 Shanghai Electronic Music Week. After performing Howie's An Impetuous Old Friend in the 2013 Concert Artist Guild Competition, PUBLIQuartet was awarded the Sylvia Ann Hewlett Adventurous Artist Prize and chosen as the New Music/New Places Ensemble.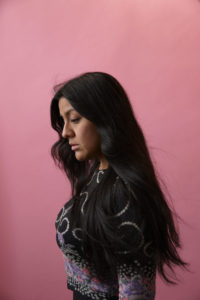 Born in Lima, Peru, Maria Chávez is mainly known as an abstract turntablist, sound artist, & DJ. Influenced by chance & improvisation in contemporary art, Maria is currently a research fellow for the Sound Practice Research department at Goldsmith's University of London until 2017. She presents workshops and lectures for major universities and institutions worldwide including NYU, RISD, Brown University, Haute École des arts du Rhin, Mulhouse, FR, UDK in Berlin, SSR London, Espai d'art contemporani de Castelló, Spain, the School of the Museum of Fine Arts & Berklee College in Boston, MA and many other universities and arts organizations.
She has collaborated with Christian Marclay and the Whitney Museum of American Art, performed alongside Pauline Oliveros, Thurston Moore, Phill Niblock, and worked with Merce Cunningham prior to his passing as a sound artist in residence with the DIA:Beacon Museum in Beacon, NY. She was awarded the St. Luke's Chamber Ensemble commission 2015 where she presented a new sound piece, NY Sonic Scores 2015, at the Brooklyn Museum & Morgan Library in May and a New Works commission from the Jerome Foundation. This year, Maria has presented new works for the Cervantes Institute in NYC and the Judd Foundation in Marfa, Texas. She was recently awarded a fellowship with the Civitella Ranieri Foundation in Umbria, Italy, where she will be composer in residence in May of 2016, and will be artist in residence with the CEC Artslink Backroom Residency in St. Petersburg, Russia, this fall.
Hamburg-Wilhelmsburg Artists: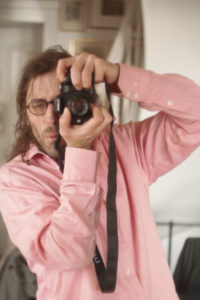 Jacob Sello (born 1976) is composer, inventor, musicologist, and teacher. As an artist he creates environments for instrumentalists to playfully interact with digital systems in multimedia stage-performances. Pieces for clarinette driven RC-helicopters or DJ-controlled pneumatically-prepared disklavier are the outcome.
After his education as audio engineer (SAE 1998), he studied Multimedia Composition at HfMT Hamburg (M.A. 2011) and Systematic Musicology Systematic Musicology at the University of Hamburg (M.A. 2007, PhD 2014). Jacob is developer of the Hexenkessel, a modified timpani where the drumhead is transformed into a tangible user interface without affecting the timpani´s original functionality. For this invention he was awarded the Algorithm Award at the 2011 Margaret Guthman New Musical Interfaces Competition in Atlanta. Since 2015 he has directed the artistic research project UMIS (Unified Musical Instrument Surfaces) at the HfMT Hamburg, having been funded for three years by the Hamburg Ministry for science, research, and equalization. The goal is to further optimize the Hexenkessel and transfer its technological basis into a broad range of intermedia applications to be presented on stage.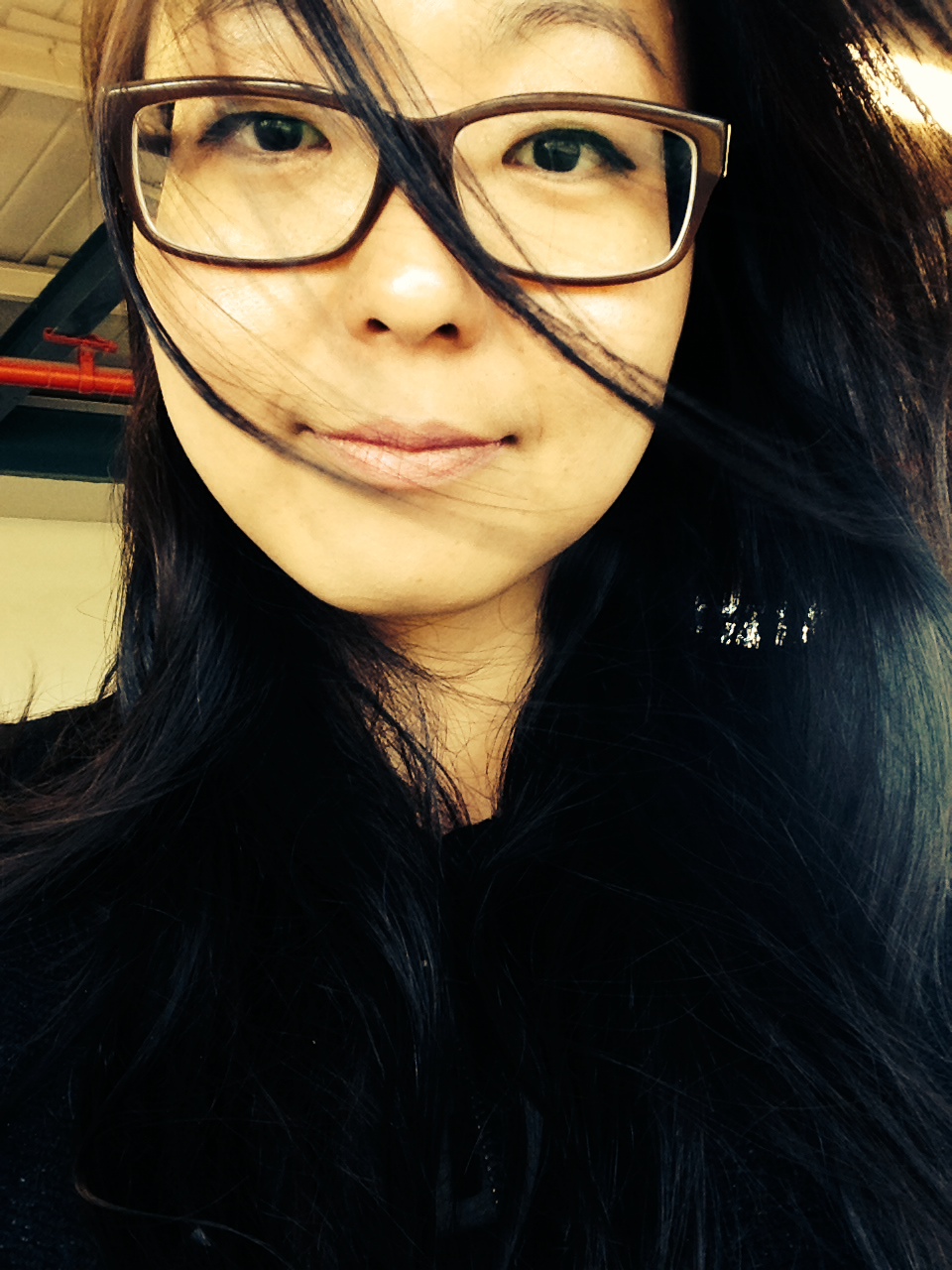 Xiao Fu, is a multimedia composer and sound designer. She was born in Zhengzhou, China. After obtaining her bachelor's degree in electronic composition from the Wuhan conservatory with Prof. Liu Jian and working at the Henan State Radio as a music editor, she studied from 2010 to 2013 in the masters program in multimedia composition at the Hamburg University of Music and Theater. There, she studied with professor Peter Michael Hamel and professor Georg Hajdu. Currently, Xiao is continuing her studies in Hamburg in a joint doctoral program in musicology and composition focusing on gesture-controlled instruments. Her compositions and installations have been shown in China, Europe, and North America.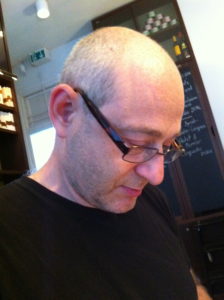 Georg Hajdu was born in 1960 to Hungarian parents who had fled their country in 1956. He grew up in Cologne where he obtained diplomas in molecular biology and musical composition from the University of Cologne and the Cologne Musikhochschule, resp. A stipend by the German Academic Exchange Service enabled him to enter the graduate program in composition at the University of California, Berkeley in 1990, working closely with the Center for New Music and Audio Technologies (CNMAT) and eventually obtaining a Ph.D. in 1994. His teachers include Georg Kröll, Johannes Fritsch, Krzysztof Meyer, Clarence Barlow, Andrew Imbrie, JorgeLiderman and David Wessel. He also attended seminars with György Ligeti in Hamburg.
In 1996, following residencies at IRCAM and the ZKM, Karlsruhe, he co-founded the ensembleWireWorks, a group specializing in the performance of electro-acoustic music. In 1999, he produced his full-length opera Der Sprung – Beschreibung einer Oper for which renowned author and filmmaker Thomas Brasch wrote the libretto. In May 2002, his Internet performance environment Quintet.net was employed in a Munich Biennale opera performance and in the same year , Georg Hajdu became professor of multimedia composition at the Hamburg University of Music and Theater, where in 2004 he established Germany's first master's program in multimedia composition as well as in 2012 the center for microtonal music and multi-media (ZM4). In 2005, he co-founded the European Bridges Ensemble—an ensemble entirely dedicated to local and wide-area network performance.
In 2010 he was composer in residence with the Goethe Institute in Boston as well as visiting professor at Northeastern University, and master-minded the first conference entirely dedicated to the Bohlen- Pierce scale. He was also involved in a number of large international projects such as CO-ME-DI-A—a European Culture 2007 project focussing on networked music performance and contributed to the installation of the Hochschule's wave-field synthesis system in 2011. In addition to his compositions, which are characterized by a pluralistic attitude and have earned him several international prizes, Georg Hajdu regularly publishes articles on various topics on the borderline of music, science and technology.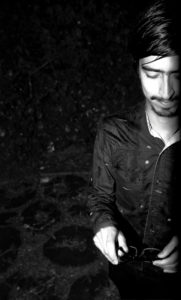 Carlos Andrés Rico is a Professional in Music with an emphasis in Composition. His repertoire includes works for orchestra, chamber ensembles, and solo instruments. He is the winner of the 2010 National Prize of Music in Composition for Young Composers offered by the Colombian Ministry of Culture. He has also worked with various artists writing music and designing sound for short films, dance pieces and installations.
Since 2011, he has lived in Hamburg. There he studied Multimedia Composition with Georg Hajdu and Manfred Stahnke. He is currently a Doctor of Music candidate at the Hamburg University of Music and Theater. As a music lover, he has deepened his knowledge of music and its various expressions through years of research and extensive work as a radio program producer.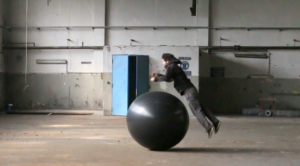 Daniel Dominguez Teruel (born 1984) works on the border of music, video art, performance and installation. After studying musicology, musicinformatics, and multimedia composition in Freiburg, Karlsruhe, Barcelona, and Hamburg, he graduated in 2014 from the Hamburg University of Music and Theater. His previous performances and installations have been presented at numerous places including ZKM Karlsruhe, sound works Hamburg, ICMC New York, Barcelona, Paris, Musica Viva Lisbon, SMC Porto, EMW Shanghai, Yekaterinburg, Buenos Aires, Elektronika Strasbourg, HAU1 Berlin, Vienna Modern, Blurred Edges Hamburg, and Kampnagel Hamburg.
Commentary on the project: As much as Wilhelmsburg and Williamsburg may resemble each other topographically or socioculturally, different artistic approaches to the respective places can be taken, in particular in the presentation format. While a certain concert format may appear to be adequate for one location, this same format will be inadequate for the other. From this difference, again, a link beyond aesthetic work can be established.